When your business's reputation depends on success, you need a company with a history of succeeding. After 45 years in business, Layfield knows that the secret to success is to be surrounded by top talent, prioritize cutting-edge technology, and implement industry-leading equipment and processes. In doing so, we have created a legacy of leadership and innovation.
Layfield has retained top talent, some for over 40 years, making up our Team of Experts, who will guide you through the entire development process for your specific needs. The diversity of our products allows Layfield to provide solutions to many industries that have come to rely on us.
The Layfield Story
Purchased in 1978, we have since pursued an aggressive course of expansion through product innovation and technology, acquisitions, market diversification, and the development of our people.
The Layfield Group is the only integrated organization that provides tailored polymer-based solutions proven to protect our communities, our people, and our environment. Organized within a matrix management construct, we strategically invest in two complementary business units: Geosynthetics and Flexible Films, each with specialized market segments.
Changing economies, industry landscapes, and technology all affect your business. At Layfield, adaptation is built into our business model, so you can always access a solution that works for you and the environment. We are committed to investing in quality people, industries and capabilities that support our and our client's long-term visions.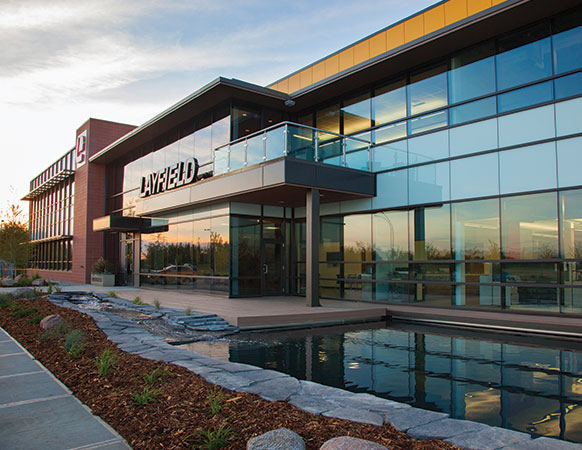 Our Vision is to Drive High Ethical Standards
Layfield is committed to protecting our communities, our people, and our environment while maintaining a corporate culture that ensures high ethical standards, driven to protect the safety and well-being of all our stakeholders.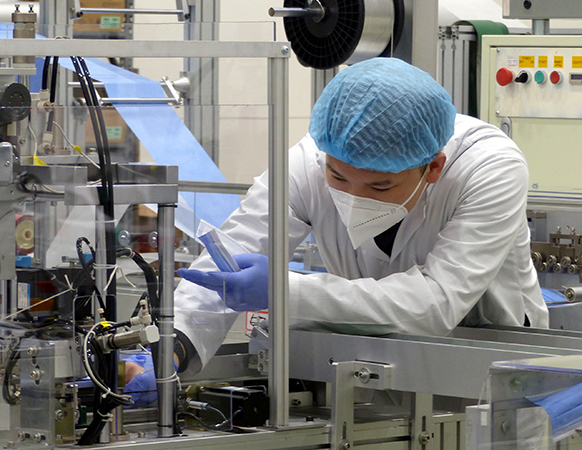 Our Mission is to Protect
The Layfield Group is a vertically integrated manufacturing, distribution and installations company. We provide tailored solutions that give our customers peace of mind and protect our communities, the environment and our families.

Through our Corporate Responsibility strategy, 'We Protect,' Layfield aligns the organization's values to the protection of our communities, our people, and our environment. When we serve all three well, we thrive together.
Our Communitites
Industries We Serve.
Communities We Live In.
Our People
Our Employees.
Our Stakeholders.
Our Environment
Sustainable Innovation.
Sustainable Operations.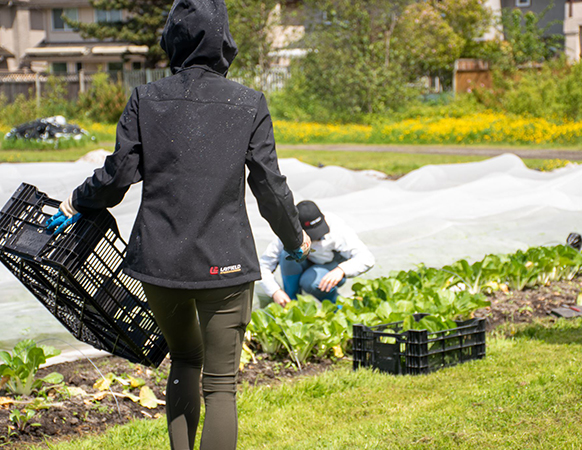 Sustainability
Layfield's commitment to sustainability carries through to your project. We are sustainable so that you, too, can be sustainable. Layfield has a comprehensive plan to support sustainability in the many industries we work within.
Layfield also works with government, industry, and brand owners directly to collaborate on pressing topics, such as plastic waste. As Layfield continues to lean in and remain committed to ethical, sustainable operations, we are excited to highlight our three pillars and strategic focus areas: We Protect! Our Communities, Our People, Our Environment.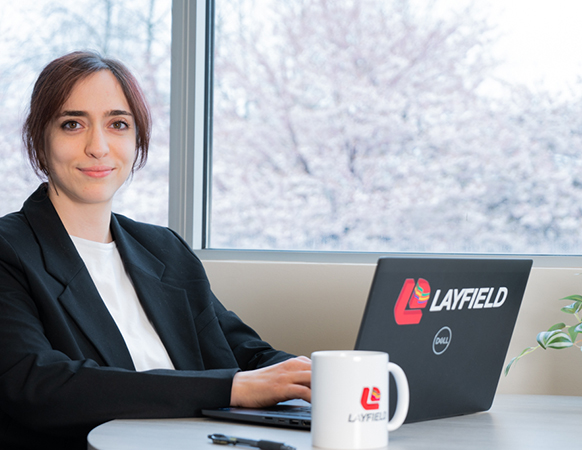 Join Our Team
As a family-owned and operated business, we welcome all new team members into the Layfield family. The benefits we have in place for our employees extend to their own families as well. Just as every family has values they live by, our family values include:
high ethical standards,
social responsibility,
enhancing the communities we work in, and
the well-being of all our stakeholders.
How we conduct business and treat one another makes the Layfield family great. Layfield provides a comprehensive Benefits Plan and various savings plans. Our Employee Assistance Program is available for support when you need it.
We provide opportunities for lifelong learning by reimbursement of approved external training programs, and we give out various Performance Rewards. Layfield's locations have strong Social Committees that continually bring an element of fun by hosting BBQs, golf tournaments, sporting events and more. It's no wonder we have employees with over 40 years of service!
Awards and Recognition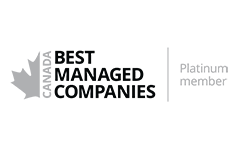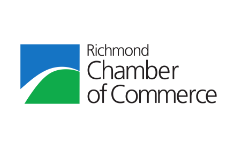 Our Suite of Sustainable Products

Geosynthetics
For over four decades, we at Layfield Geosynthetics have committed to building a sustainable future by incorporating geosynthetic technology to preserve your water, protect your environment, and improve the resilience of your critical infrastructure.
Explore Solutions

Flexible Films
Our Flexible Films division provides Packaging Experts at your service. From product conceptualization to post-sales support, our world-class team of experts will support you throughout the entire development process. See our Flexible Films website for further information.
Explore Solutions