Layfield's Sustainability Initiatives
As a Canadian plastics manufacturing company, we know we must play a role in minimizing plastic waste and reducing its environmental impact. As part of our carbon footprint reduction strategy, we have anchored sustainability as one of our key value propositions.
At Layfield Flexible Films, we work with you to protect your products while meeting your sustainability goals — without compromising the quality of your packaging solutions. We are continuously improving our sustainable materials, reducing the gauge and weight of your packaging, and simplifying your journey to environmental protection.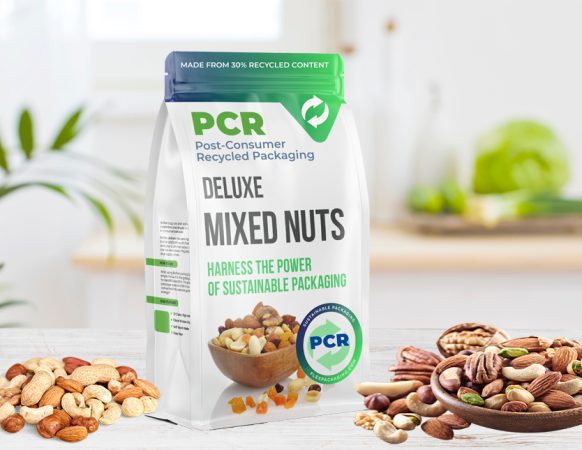 Post-Consumer Recycled (PCR)
PCR material is made from post consumer products, which are processed into a resin that can be used to create new packaging, giving the material a second life and significantly reducing plastic waste.
Join us on our sustainability journey and help reduce carbon emissions with PCR plastic and our sustainable innovations.
PCR can be incorporated into all of Layfield Flexible Films's products.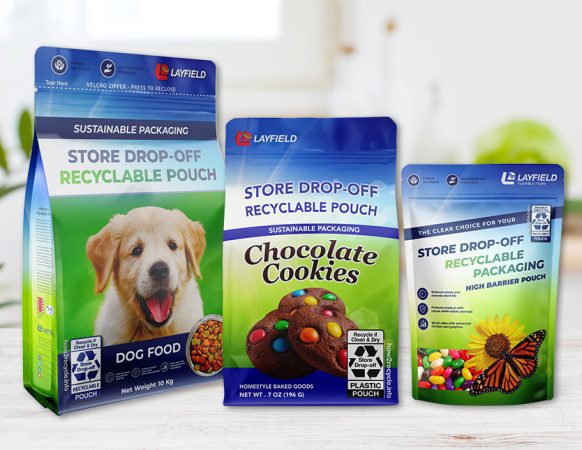 Store Drop-off Recyclable Packaging
How2Recycle® is a standardized labeling system that clearly communicates recycling options for your packaging.
Layfield Flexible Films offers a diverse portfolio of recyclable packaging options. Our partnership with the Sustainable Plastic Coalition has made recycling easier for our customers through a store drop-off program across North America. Get our prequalified store drop-off recyclable packaging for your products and give your brand a sustainable, competitive edge.
Sustainable Product Options:
Food Packaging
Stand Up Pouches
3-Side seal Pouches
Quad-seal Pouches
Pinch Bottom Bags
PTO Bags
Roll Stock
Vertical Form Fill Seal
Barrel Liners
Bulk Liners
Pet Care Packaging
Stand Up Pouches
3-Side seal Pouches
Quad-seal Pouches
Pinch Bottom Bags