Dependable Industrial Films For All Applications
Layfield offers a wide variety of industrial products performing many critical functions, ensuring product protection during storage, transit, and processing. These products include perforated tear-off bags (PTO bags), a variety of shrink films, and stretch hood films.
Our diverse manufacturing capabilities enable us to engineer products specific to your requirements. Layfield has perfected film development through continuous research and development to meet many unique customer applications.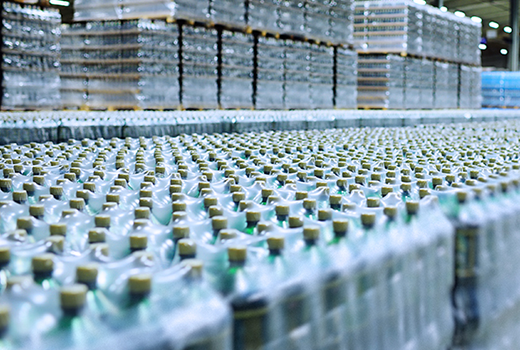 Total Product Protection
Layfield industrial films are a popular choice for protecting goods against environmental elements such as rain, dust, and UV rays, keeping the contents in flawless condition. Additionally, the tightly sealed films act as a theft deterrent, making it difficult for anyone to access the contents without being detected. Our industrial films are made from high-quality materials and can withstand various environmental conditions and harsh handling, ensuring the contents remain protected.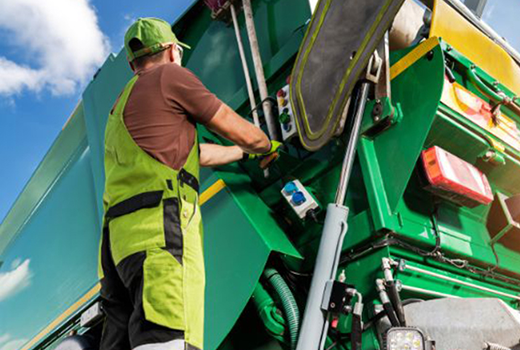 The Environmental Choice
We offer two environmentally responsible options for industrial films. These films can be designed as fully recyclable or made with post-consumer recycled materials. We are proud to provide our customers with opportunities that help them reduce their environmental impact. Utilizing premium resins, we develop our films to be lighter and thinner than other competing products, which helps reduce the ecological footprint and save on costs.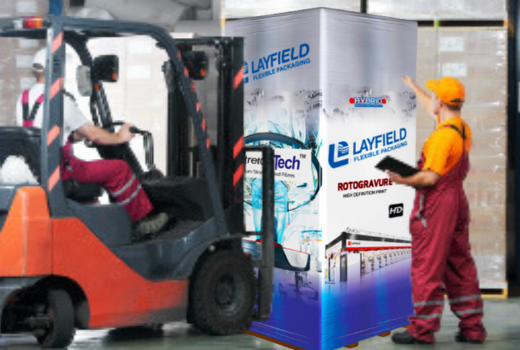 Market your Brand
Adding print design to your films is a great way to increase brand awareness. By adding your company logo, slogan, or other branding elements to your film, you can create a highly visible advertisement that can reach a wide range of people during transport and storage. Businesses that operate in industries with high volumes of transportation can benefit significantly from this type of advertising. Additionally, using print on your films helps to create a cohesive, professional look for your packaging, which enhances your brand's image and leaves a positive impression in your customer's minds.