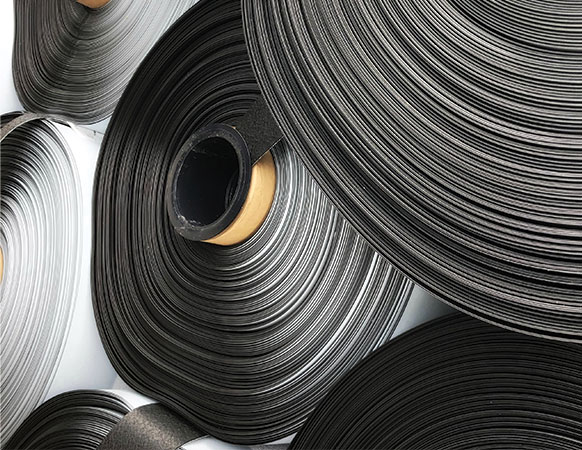 Our dedicated team of professionals ensures your project proceeds smoothly from start to finish. Your project benefits from exclusive single-source accountability through our combined abilities to manufacture, fabricate, install, and service. We work with end users, consulting engineers, and contractors to deliver sustainable products and services that protect the environment and surrounding communities.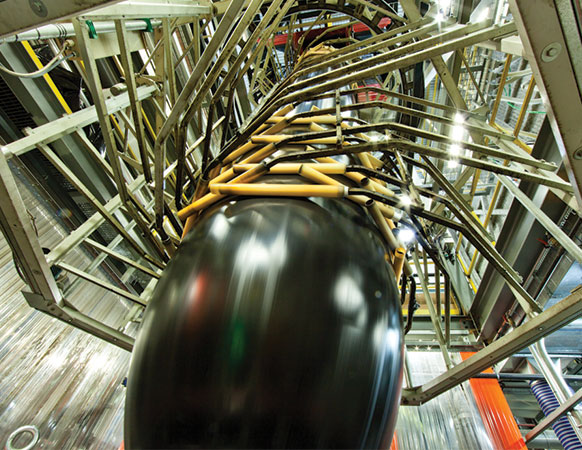 Manufacturing
Layfield is the leading manufacturer of purpose-built geomembranes in North America. Based in British Columbia, Canada, our manufacturing process is governed and controlled by a quality management system that meets the requirements of ISO 9001:2008 standard. Manufactured with special prime-grade resins blended with advanced additives, our geomembranes provide superior physical, mechanical, and endurance properties explicitly designed for your containment's unique requirements.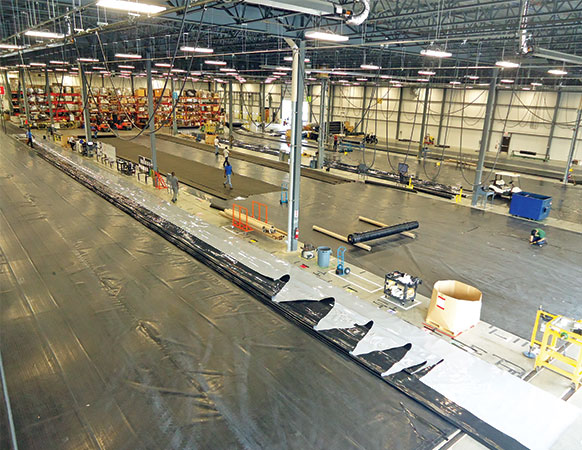 Fabrication
Factory fabrication reduces or eliminates the need for field welding of a geomembrane liner. This has many benefits, including quality and speed of installation. Strategically located fabrication facilities and over four decades of expertise make Layfield a popular industry choice. Layfield is well-positioned to provide fabricated geosynthetics and industrial fabric products using innovative equipment and procedures to meet or exceed industry standards for our customer's needs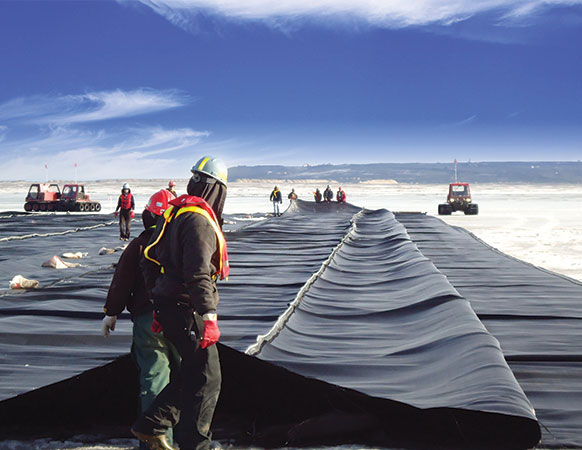 Installation and Construction Services
After over four decades in the industry, we know that superior performance depends on quality installation. Our installation crews are trained in quality control, safety, and have extensive project management experience so that every geosynthetic installation is as reliable as the last. With above industry average crew capacity, our installation crew is ready to tackle your critical environmental protection project, from the smallest secondary containment system to the largest floating cover installation.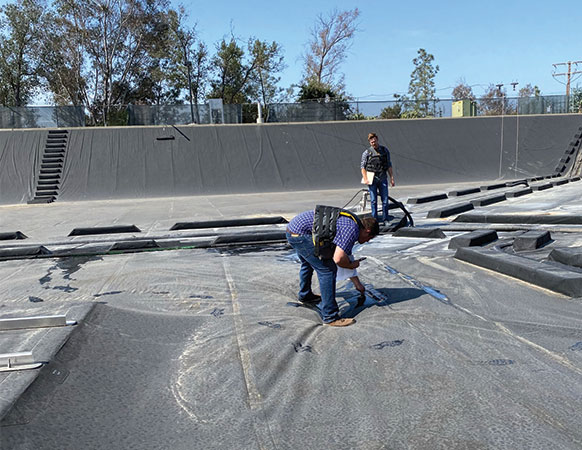 Inspection and Maintenance
As part of your environmental monitoring plan and to meet standard required maintenance regulations, Layfield offers a complete service program specializing in cleaning, inspecting, and repairing geomembranes and floating covers. These products are often relied upon to provide the majority of environmental protection at a facility; however, they usually receive little maintenance. Our technical services team is experienced in life expectancy evaluations, allowing you to allocate the proper resources based on an anticipated longevity timeline.