Economical Seepage Control In Non-critical Applications
Layfield has used reinforced polyethylene (RPE®) as an economical geomembrane material for over 35 years. With UV and chemical resistance and enhanced performance properties allowing for flexibility in extremely low temperatures, RPE® is an excellent material for seepage control in non-hazardous applications.
A backfilled RPE® liner can provide permanent seepage control in water containment applications. With proper placing and backfilling, RPE® can also provide geomembrane-level containment on sandy soil in carefully prepared sites. Common uses of RPE®'s are canal liners, drilling sump liners, soil remediation liners, tailings dam liners, and interim landfill caps.
Why Choose Reinforced Polyethylene (RPE) Liners?

High Strength-to-Weight Ratio
Due to its woven polyethylene structure, RPE® is powerful yet lightweight, so you can pre-fabricate this material into very large panels.

Ease of Installation
Factory pre-fabrication can eliminate the need for specialized field installation crews. Layfield offers specialized seaming tape to join panels together based on the application.

Enhanced Performance Properties
UV resistance for short-term exposed use, flexible in extremely low temperatures, and has good chemical resistance.
Additional Features
Lightweight and easy to work with
UV-stable coating
Superior puncture and tear resistance
Fish and plant safe
Remains flexible in extremely low temperatures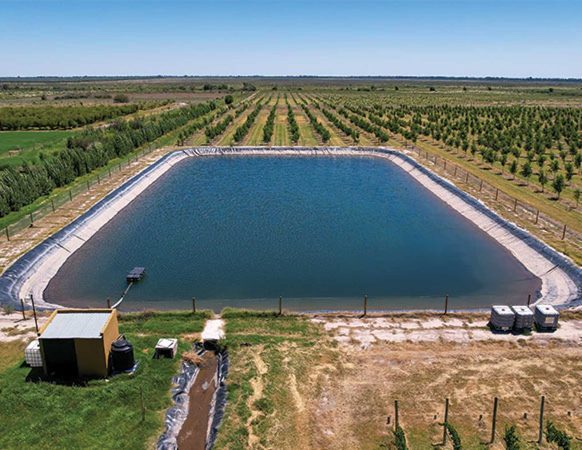 Seepage Control
RPE®'s are economical lining materials that help control seepage and permeation and help prevent the loss of precious water from ponds and irrigation canals.
Product Details
RPE®s are economical lining materials for seepage control, soil remediation, and interim landfill cap applications.
Downloads
Resources
Explore the resources available to help you acquire additional knowledge on our products. If you cannot find what you are looking for, we are here to help.