Overview
With the current environment of high insurance costs, health problems, and substantial liabilities associated with mold in homes and businesses, the American Standard of Testing Materials recognized the need to standardize vapor barriers and enacted ASTM E 1745 for architects and engineers. We test our CGSB vapor barrier to meet the Canadian CGSB standard. We designed this durable vapor barrier to hold up much better than recycled or thinner plastic barriers.
The Standard's 'Class A' provides the best characteristics of low permeability, resistance to puncture, tearing, and chemical and environmental attack.
This product line is designed to perform as a highly effective vapor barrier that impedes the infiltration of moisture and water vapor through concrete slabs and foundations.
Vapor Barrier films offer superior protection against moisture, gasses, odors, and punctures. Vapor Barriers are manufactured to:
CAN/CGSB – 51.34-2022 polyethylene sheet for use in buildings and construction specification,
or
ASTME 1745 standard specification plastic water vapor retarded in contact with soil or granular fill under concrete slabs
Vapor Barrier (VAPORFLEX™)

Prevent Mold Build Up
A vapor barrier is an essential component of building construction that prevents the buildup of moisture and mold in homes and businesses. By restricting water flow through the walls, ceilings, and floors, vapor barriers help maintain a comfortable indoor environment and protect the building's structural integrity. The benefits of using vapor barriers include:
Avoiding health problems associated with mold.
Reducing the cost of insurance premiums.
Avoiding liabilities that may arise from mold damage.
The American Society for Testing and Materials (ASTM) has developed standards to guide the installation of vapor barriers and ensure their effectiveness. The VaporFLEX™ product line is precisely engineered to function as an exceptionally efficient vapor barrier, effectively blocking moisture and water vapor penetration through concrete slabs and foundations. Layfield vapor barriers are renowned for their robustness and longevity, ensuring they can endure the demanding installation process easily.

Versatility
Layfield's multi-purpose C&A film is a versatile plastic sheeting that finds its application on a wide range of construction sites. It offers a cost-effective solution to protect and cover equipment, tools, machinery, and finished work, ensuring they remain free from dirt, dust, moisture, and debris. C&A film comes in both translucent and black and has ten different roll dimensions and five thicknesses. With 40' and 50' (12 m & 15.25 m) widths, this product can keep your soil and aggregates dry and protected from the elements on the job site.

Customized Products
At Layfield, we understand that each project has unique requirements that demand customized solutions. With our engineering expertise and modern manufacturing facility, we tailor our films to meet the specific needs of your project. We collaborate with our clients to understand their project requirements and provide innovative solutions that exceed their expectations. With six North American locations, we manage inventory efficiently and ensure timely delivery of our products.
Additional Features
Choose sustainable options to support your sustainability initiatives.
Create an airtight building shell to prevent air draughts during construction.
Prevent moisture and uncontrolled heat loss at your site.
Offers an excellent adhesive bond to common materials like wood and concrete.
Supports energy savings and efficiency throughout your project.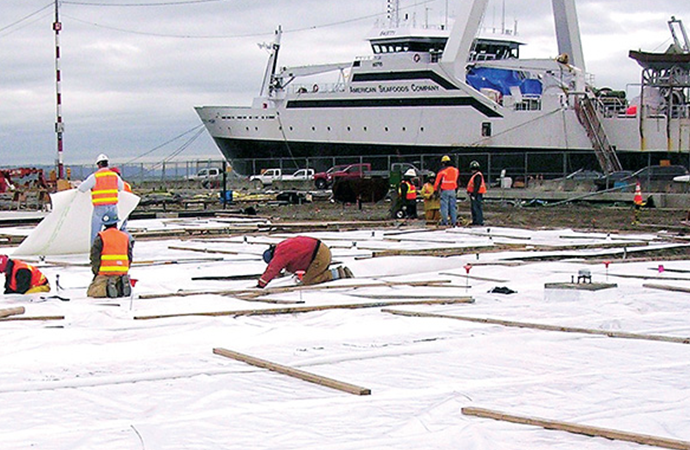 Formats
The multi-layered construction of VaporFlex™ film offers superior barrier protection against moisture, oxygen, odors, and punctures. 
Whether you need protection for construction or agricultural applications, Layfield Flexible Films can tailor your films to address your specific needs, including under-building liners, cut-off curtains, or other common use cases. We'll deliver the most suitable film in the proper format.
VaporFlex(™):
1800 sf (167.3 m2) – 12' x 150'

2940 sf (273.2 m2) – 15' x 196' 
Layfield CGSB Vapour Barrier is stocked in four common sizes:
500 sf (46.5 m²) – 16" x 375' & 102" x 59'

1000 sf (92.9m²) – 102" x 118', 114" x 105', 124" x 97', 10' x 100'

1500 sf (139.4 m²) – 102" x 177', 12' x 125'

2000 sf (185.8 m²) – 20' x 100'
Standard thickness is 6-mil.  10' and 20' x 100' is also available in a 10-mil.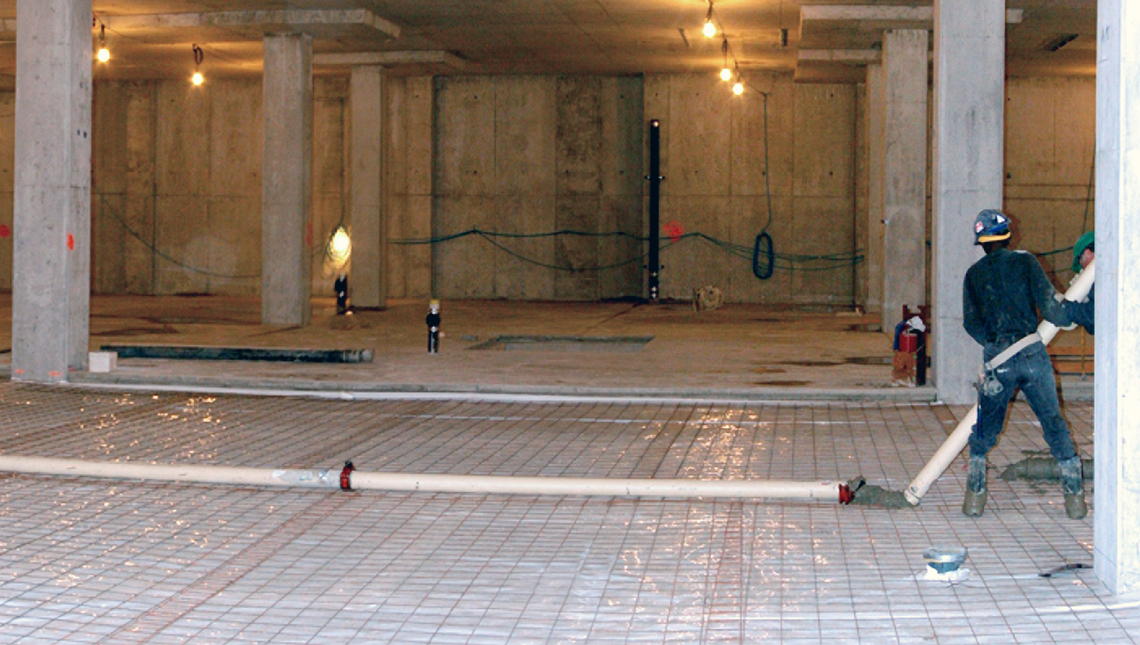 All CGSB vapor barriers are translucent.