Packaging Overview
Layfield's Dairy Packaging keeps products safe during transportation and storage and extends the product's shelf life.
With a high resistance to impact and abrasion, your consumers can choose between respiring and non-respiring packaging types, which are selected based on the type of dairy product.
Layfield's packaging options can be customized to conform to the specific requirements of your dairy products, ensuring the utmost packaging quality.

A Cheesy Revolution
Layfield Flexible Packaging can help control gas barriers and moisture levels, creating the perfect environment for cheese to mature. Our packaging can be customized to the specific type of cheese, allowing for precise and consistent ripening. Cheese can be ripened for longer periods with our packaging, resulting in a more complex and nuanced flavor profile. This technology is revolutionizing the cheese industry by providing a more efficient and sustainable way to produce high-quality cheese.

Keep It Fresh
Layfield Flexible Packaging is vital for light-sensitive products as it provides a protective barrier against UV rays, preventing yellowing and browning. The opaque nature of our flexible packaging ensures that products stay fresh even when exposed to direct sunlight. We offer customization options to meet specific needs, including color, thickness, and opacity. By using Layfield's flexible films, products can have an extended shelf life while maintaining quality, ultimately leading to customer satisfaction.

Customized Films
Selecting the appropriate flexible film is crucial in preserving the quality and freshness of your product. Layfield's flexible films, which come with customizable options, offer an ideal packaging solution. The selection of a particular packaging format will depend on the unique requirements of your product. With years of expertise and experience, Layfield can create a flexible film that is tailored to your specific needs, ensuring it meets your requirements and maintains the quality and freshness of your product.
Additional Features
Hi resolutions Rotogravure Printing both sides (up to 12 colours/varnishes)
Customizable formats depending on size and weight
Customizable Barrier properties to improve shelf-life
Various sustainable options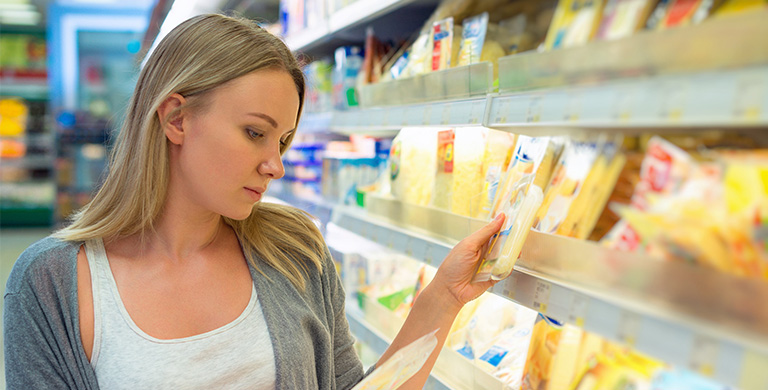 Formats
From fresh to frozen, Layfield's packaging, lidding and pouching products can deliver industry-leading protection for your meat and cheat products..
As consumer demand for easily accessible high-protein and cheese snacks increases, your customers expect more from their packaging. Meat and other dairy products should allow consumers the convenience and portability they need!
This film is fully customizable and can be modified to form the exact dimensions of your packaging requirements.
Food processors and service operators can place their trust in Layfield for procuring cutting-edge Vertical, Form, Fill & Seal (VFFS) film structures that cater to the needs of your liquid food products.
Higher seal integrity
Can be modified to fit your needs e.g., add a dispensing spout
Customized barriers for required shelf-life
Also available for retort applications
Horizontal form fill is for block cheese applications.
Gravure printing can create stunning HD graphics to showcase your brand
Available in various shapes and structures to meet your consumers' needs
Optional convenience features for improving user experience
Layfield thermoforming films provide outstanding performance when it comes to storing & protecting your products.
Exceptional seal properties
Excellent optical properties
Deep draw formability
Gloss and matte printing features
Layfield lidding films deliver excellent performance to thermoforming films and trays
Seals through contamination, minimizing potential leaks
Performs well with various types of trays or forming films
Maximum film strength to protect your product through distribution
Available in easy peel format
Up to 10 colors gravure printing
These bags are available in 2- or 3-side seals. Layfield is ready to find the best solutions for your needs, with barrier and non-barrier options, and diverse shapes and sizes.
Economical packaging option
Strong package security against leaks
Easy product access with tear notch
Our most popular dry food packaging; this pouch ensures your product is ready for the shelves —  standing independently and with eye-catching,  high-quality film and print. Our experts can also include laser tear scoring for easier opening and a resealable powder-proof zipper for a painless user experience.
Stands up on the shelf with stunning graphics
Printing options for an excellent shelf display
Reclosable feature
With our diverse resources we have managed to develop and offer a packaging solution that can provide consistent performance and packaging integrity. The pouch can come with a 3-ply lamination to allow for superior flavor and aroma protection while allowing for more efficient loading, with less dead space at the bottom.
Improved line speed
Longer shelf life
Good filling properties on the machine
This is an extremely versatile and practical packaging option for a wide range of products, offering both functional and aesthetic benefits for your consumers.
Large surface area for branding and product information
Durable and can be designed to be re-sealable
Can stand up right on its own, providing a stable base for the product inside
This is a film designed to prevent product from coming into contact with the barrel, which can cause contamination. They are extremely flexible, durable, and resistant, and are also available in a variety of sizes and shapes to fit your unique needs.
Complete protection from external contaminants
Easy to replace and dispose of, after use
Cost-effective and practical solution for product protection
Available with a variety of barriers
A type of packaging format designed to be filled and closed automatically on a filling machine. The bag is pre-shaped into a tubular form with an open mouth on one end.
High degree of product protection
High resistance to moisture and pesticides
Ease of handling and transportation
A type of packaging film designed to transport and protect large quantities of bulk materials. They are essentially large bags  that are custom-fit to the inside of a shipping container.
Cost-effective option for transporting large quantities
Ensures complete product safety and top quality
Reduced packaging waste – lower carbon footprint
Shredded Cheese

Milk

Ice cream

Butter

Yogurt