Bundle, Wrap And Protect Your Products In A Whole New Way!
Shrink film is a plastic film that holds its contents together and protects them from external elements. It is made from polyethylene, and when heat is applied, it shrinks tightly over the contents it covers. It can be tailored to shrink in one direction (unidirectional) or both directions (bidirectional). It is available in various thicknesses, clarities, colors, shrink ratios, and strengths.
It is commonly used as an overwrap on boxes, cartons, and beverage containers. Shrink film is also used to protect industrial and commercial products during storage and transportation, i.e., hot tubs, home appliances, and electronics. Layfield can directly print your company logo and other important product information on the shrink film.
Protective layer for machines

Wrap & protect electronics

Bundle wrap sodas, water, or beer
Protective layer for machines
Wrap & protect electronics
Bundle wrap sodas, water or beerProtective layer for machines
Wrap & protect electronics
Bundle wrap sodas, water or beerIndustrial Shrink Films

All Purpose Shrink Wrap
Layfield shrink films are an essential packaging solution for protecting various items, from equipment during transport and storage to an overwrap on boxes or beverage containers and everything in between. When heated, these films are designed to shrink tightly around the object, creating a secure and protective barrier that prevents moisture, dust, and other environmental damage. These films often store boats and vessels, protecting against UV rays, saltwater, and other environmental factors. Overall, the primary purpose of industrial shrink films is to provide a reliable and durable packaging solution that can withstand the rigors of transportation and storage while keeping products and equipment safe and secure.

Beverage Bottle and Can Packaging
Layfield Shrink film is a popular choice for packaging beverage bottles and cans due to its low environmental impact, strength, lightweight properties, and cost-effectiveness. Shrink films are preferred over other packaging materials because they require less energy to produce and are easier to recycle. The shrink film tightly conforms to the contours of the bottle or can, providing a protective layer that prevents damage during transportation and storage. Additionally, our shrink films offer a wide range of printing options, including high-quality graphics and branding designs that can capture consumer attention and enhance brand visibility. This makes shrink film ideal for beverage manufacturers who want to promote their products and create brand recognition.

Branding Opportunities
Layfield shrink films offer a versatile and effective way to enhance a company's branding and product presentation. Shrink films can be customized with high-quality printing options, such as vivid graphics, logos, and branding designs, to create eye-catching and visually appealing packaging that captures consumer attention. By incorporating branding elements into the shrink film, companies can improve brand recognition and increase their visibility in the market. Additionally, shrink films can create a unique and memorable packaging experience for consumers, which can help differentiate a company's products from its competitors.
Additional Features
Ability to choose between printed or clear films
Exceptional and consistent performance on all types of machines
An excellent combination of visual appeal, strength, and coverage area
Large formats and custom options available – tailor your perfect product
Helps with cost savings with increased packaging and labor savings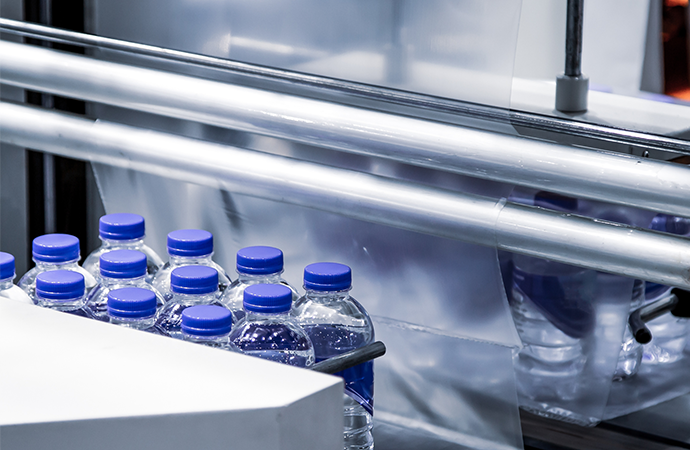 Formats
The durability that shrink film has to offer allows users to protect and preserve the package's contents. They are typically delivered in the form of a roll, which assists in reducing product damage and packaging waste through transportation. In addition, technology also allows users to optimize their packaging by down gauging or selecting a lower film width for the purpose of cost reduction.
This film is fully customizable and can be modified to fit your product packaging requirements.
Requires less inventory floor space
Customizable shrink options depending on consumer applications
Excellent transparency and clarity for better view of the product
Excellent print quality
Film available in grey and white
This film is fully customizable and can be modified to fit your product packaging requirements.
Requires less inventory floor space
Customizable shrink options depending on consumer applications
Excellent transparency and clarity for better view of the product
Excellent print quality
Film available in grey and white