Overview
In the pharmaceutical and healthcare sector, medical packaging plays a crucial role. It undergoes a rigorous sterilization process to minimize the potential for cross-contamination. The primary purpose of this packaging is to facilitate the efficient transportation and storage of various medical devices to hospitals and other medical facilities.
Layfield's medical packaging solutions cater to the global needs of pharmaceutical, medical, and healthcare facility customers who require a consistent and dependable supply of top-notch sterile barrier systems worldwide.
Medical Sterilization Liners

Meets regulatory Requirements
Medical sterilization films are critical in ensuring that medical devices are safe and effective in healthcare settings. These films are designed to protect medical devices from contamination during sterilization, which is crucial in preventing the spread of infections. To meet the strict regulatory requirements set forth by various governing bodies, such as the FDA, medical sterilization films undergo extensive testing to ensure their efficacy and safety. Layfield's medical sterilization films must adhere to strict quality control standards to ensure that each batch of film produced meets the same high standards. By completing these regulatory requirements, medical sterilization films can give healthcare professionals the confidence to use medical devices safely and effectively.

Excellent Machinability (Sealability)
Layfield's medical sterilization films are designed to focus on excellent machinability, including sealability, to ensure that they can be used effectively in various types of sterilization equipment. These films are made from specialized materials engineered to be quickly processed through equipment such as heat sealers and sterilization machines. They are designed to provide a consistent seal that can withstand the rigors of sterilization processes while maintaining the sterility of the medical device inside. The films also have a uniform thickness and clarity, which helps ensure the seal is strong and uniform across the entire surface.

Used For Multiple Devices
Layfield's medical sterilization films are designed to accommodate multiple devices. These films are available in different sizes, shapes, and thicknesses, making them versatile for small surgical instruments to sizeable medical equipment. Additionally, medical sterilization films are engineered to provide a secure and protective barrier, protecting the medical device from contamination during the sterilization process and ensuring that it remains sterile until it is ready for use. The ability of medical sterilization films to accommodate multiple devices allows healthcare professionals to streamline the sterilization process, saving time and resources while maintaining the highest level of safety and effectiveness.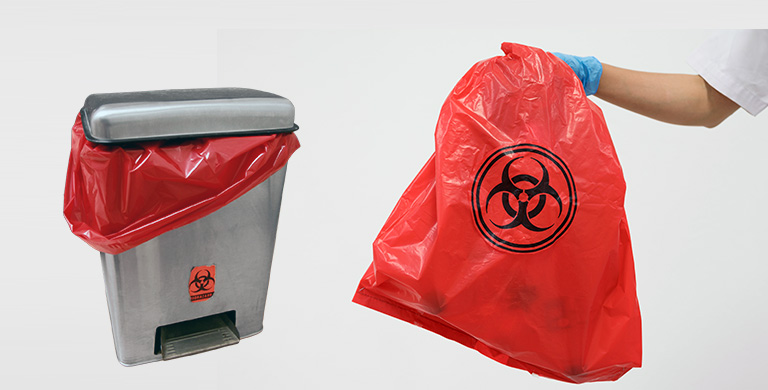 Formats
Liners are a critical part of an efficient medical sterilization process. Your customers and health care institutes require high-quality liners that can ensure complete equipment protection. Layfield's sterilization liners can be customized to fit your individual needs, adjusting various specifications such as liner gauge and length.
This film is fully customizable and can be modified to fit your product packaging requirements.
Ultimate flexibility
Requires less inventory floor space
Customizable barrier options depending on consumer applications
For irradiation and sterilization