Dependable Industrial Films
Layfield's versatile range of industrial films, perfected through continuous research and development, promises premium product protection and tailored solutions for all applications.
Experience the Layfield difference with our tailored solutions. Our custom-made industrial films not only ensure unmatched protection and performance, but also drive operational growth. We're committed to adding remarkable value to your business, empowering you to reach new heights of success.
Download Industrial Packaging Information
Industrial Film Products 
Pallet packaging and stretch hooder film
Industrial shrink film
Bags, shipping sack, bin liners, and covers

Stretch Hooders and Pallet Covers 
Pallet Packaging Challenges: Seeking Product Integrity 
Plant managers face issues with pallet packaging such as improper sizing, movement during transport, and damage from moisture and corner breakage. These problems compromise product integrity, waste time and money, and create unwelcome operational disruptions.
Layfield's Stretch Tech: Excellence in Pallet Packaging 
Discover Layfield's Stretch Tech, a perfect blend of top-quality, competitively priced pallet packaging with exceptional memory, stretch, and snap-back capabilities. This product provides unparalleled elasticity and performance, ensuring smooth plant operations and maintained product quality. With our industrial expertise steering the way, experience a worry-free operation where protection and efficiency drive your business to new heights of success.

Industrial Shrink Films: Enhancing Bond Strength and Product Protection
Companies often struggle to find effective methods to bundle, wrap, and protect their products. Traditional packaging can lack flexibility, aesthetic appeal, and provide inadequate protection against external elements. Maintaining bond strength during transport and storage can be challenging.

Enhanced Protection with Layfield Shrink Films
Take your packaging solutions to the next level. Get our brochure today.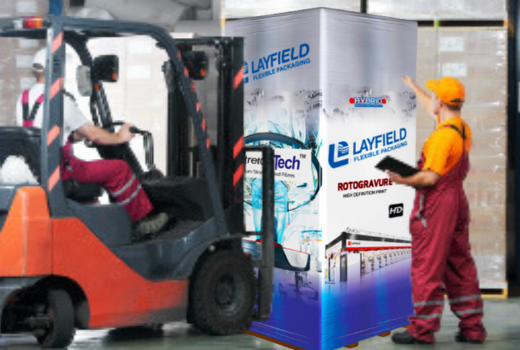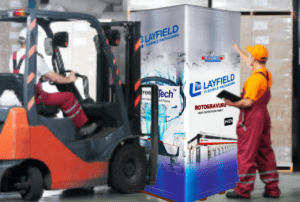 Strength & Versatility: The Packaging Challenge
Finding robust and versatile packaging solutions that adapt to varying design needs and machine compatibilities is a significant challenge.
Layfield's Custom Solutions: Where Strength Meets Versatility
Layfield offers high customization in pallets, bags, and covers, ensuring robust protection while catering to specific design needs and application requirements.
Layfield industrial Products:
Perforated Tear Off (PTO) Bags
Gusset Bags
Shipping Sacks
Sideweld Bags
Box Liners
Pallet Covers
Innovation: Redefining Possibilities with Cutting-Edge Solutions
Ready to revolutionize your industrial packaging? Download our comprehensive brochure.

REFINING POSSIBILITIES WITH ECO-FRIENDLY SOLUTIONS
In today's environmentally conscious world, businesses must embrace sustainable solutions to address pressing environmental challenges. Discover how our innovative PCR and PIR products not only meet your packaging needs but also contribute to waste reduction, resource conservation, and a greener future.
PCR (Post Consumer Recycled): Integrate food or non-food grade PE resins into your packaging or flexible films solution.
PIR (Post Industrial Recycled): Safe non-food PE resins incorporated for industrial films applications.
100% recyclable Polyethlyene – Superior product protection combined with easy recycling. Check local recycling guidelines.
Invest in the future of your business. Download our brochure for more packaging solutions.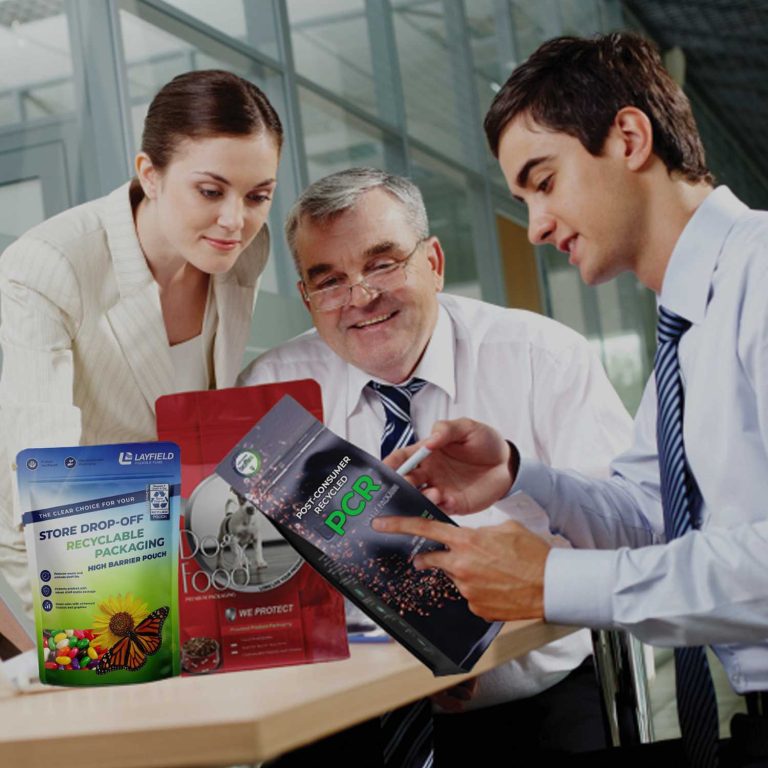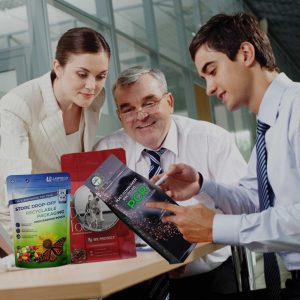 Partner with Layfield
Manufacturing Excellence: Power of North American Production
At Layfield, we harness the power of North American manufacturing to bring you unparalleled quality and efficiency. With our state-of-the-art facilities located right here in North America, we ensure shorter lead times, faster response, and reduced carbon footprint.